I don't think I've mentioned it before, but my wife's kid brother (my nephew) has a rare form of autism called Asperger's Syndrome, which affects a small number of children worldwide (the prevalence is unknown, but it is a very rare disorder.) Below, you'll find a message that my wife asked me to post. This kid is awesome...and it makes him VERY happy to see that people join his virtual group. It requires no donations (though they are GREATLY appreciated if you feel inclined to do so) or time commitment-- just visiting the site and joining.

So if you could, please, take the time to do this in the next few days.


---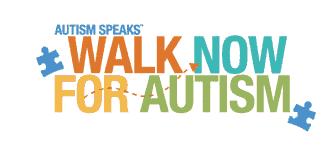 Sean's Free Day


My brother Sean is a very special boy, he loves his niece, is very knowledgeable about a lot of things, and he loves to help people. However, Sean also has a form of Autism called Asperger's syndrome. Every year our family and close friends participate in a fundraiser titled Walk Now For Autism. We try to raise as much donations as possible, and while everyone is not able to donate, I am asking that you at least register for Sean's team on the website as a "virtual walker", that way you are supporting Sean in one way or the other. Before the walk begins, we print out a roster of everyone that signed up and show Sean how many people he has that support him. It only takes a couple of minutes, and it would mean a lot to me and my family.



Thank you,
"Mrs. Trauma Junkie"


Here is the link:
Join Sean's Free Day

---